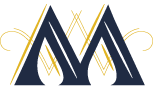 audlin:
overly emotional; foolishly sentimental
As in:
Grey, damp Fall weather makes me want to listen to music that's a bit
maudlin
. Ryan Adams, Adele, Ray LaMontagne, Bon Iver, and Fleet Foxes are all on my
Pandora Radio
this week.
The amazingly maudlin Ryan Adams has a new album coming out next month,
Ashes & Fire
. Love him.
Do you have any other suggestions for maudlin, grey-skies music?
Daily Drop Cap by Jessica Hische.